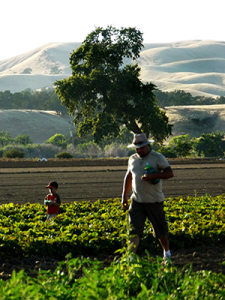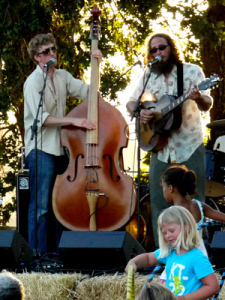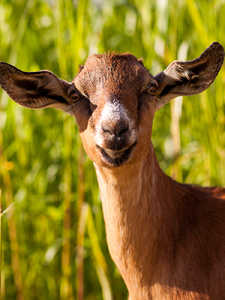 Capay Valley is a remarkable stretch of fertile land and rolling hills, home to a host of small and mid-size farms, natural wonders, and outstanding events. You can tour working farms—even pick your own crop at some—enjoy farm-to-fork dinners in the stunning countryside, go white-water rafting or hike in the verdant hills. While rich in history, Capay Valley also has a modern pulse, with wine-tasting, golf, and festivals to suit your fancy.
Capay Valley Grown is an emblem of the bountiful and diverse agriculture of a special place. As Cache Creek flows out of its canyon, through our valley and on toward the Sacramento River, it passes through a watershed full of wild animals, birds, native trees, shrubs, vines, and wildflowers. It also runs by and helps support a dazzling array of livestock, poultry, fields of vegetables and flowers, grain crops, orchards and vineyards.
This rich kaleidoscope of Nature's gifts and human endeavor is tended by a diverse bunch of people who care strongly about the land on which they live and the quality of the products they offer to those who eat the food, drink the wine, use the fibers, and enjoy the flowers.
Every farm listed here offers something special in its own right. Most are not open to the public on a regular basis—you are well advised to check the websites or call ahead before you make definite plans to visit. But do make your plans; there is no place quite like Capay Valley anywhere on Earth.