---
Barn Owl and Bat Preservation
Thursday March 29th, 6pm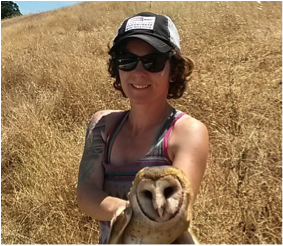 Western Grange Hall
16787 Forest Ave Guinda, CA
Speakers Carrie Wendt, Wildlife biologist, and Carlos Alvarado, Past President of the Sacramento-Shasta Chapter of the Wildlife Society will speak on more holistic and natural forms of pest control that is non-damaging to the environment.
Bat Boxes and Owl Boxes will also be available for purchase from John "The Woodpecker" of Clear Lake.  Everyone welcome no charge.
---
Mother's Day Garden Tour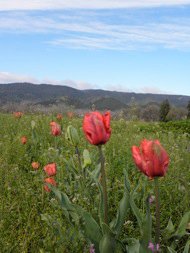 A wonderful way to spend Mother's Day!
May 13th, 2018  10am-5pm
Visit the breathtaking gardens of the Capay Valley. Come join in the delight of spring flowers, strolling through many of the Valleys' finest gardens. Talk to the gardeners themselves and learn the secrets of their success. New gardens have been added this year as well as several points of interest along the drive though the valley. Many of the gardens are also showcases for agricultural production in the Capay Valley. You are welcome to picnic in the gardens – delicious box lunches will be for sale at the Guinda Grange Hall using local ingredients. Art and plants will be for sale at the Grange Hall.
Tickets for sale on Eventbrite
More info at www.thecapayvalleygardentour.com